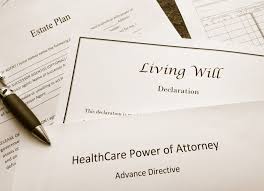 Coronavirus (COVID-19) has undeniably permeated almost every aspect of our lives.  What were straightforward, effortless tasks only a month ago are now extremely challenging or seemingly impossible to complete.  Since day one of this pandemic, our firm has been dedicated to finding solutions and implementing safe, practical and effective ways of representing existing clients with ongoing cases, as well as helping new clients with emerging needs.
Given these uncertain times, our attorneys regularly hold telephonic and/or video conferences to speak with clients to address their concerns and requests.  Since not all clients are comfortable with technology, we work with everyone individually to ensure they have access to an attorney while adhering to the social distancing requirements.  On a beautiful spring day, our office has the capability of swiftly conducting transactions outside, on a disinfected surface with disinfected pens, and executing documents with all necessary formalities while wearing protective gear and maintaining the suggested distance of six feet.   
Since New Jersey currently does not permit e-notarization and all notary services are required to be conducted in-person, our attorneys are working diligently to notarize documents while clients remain in the safety of their cars or in the lobby of our office, separated by a window or glass door. 
Although our firm is not conducting "business as usual", it is conducting business regularly by implementing safeguards to get the job done.  our attorneys have employed the social distancing measures recommended by the Governor and the CDC to safely, and successfully, close real estate transactions, conduct negotiations, record liens, execute estate planning documents in the presence of a notary and the requisite number of witnesses, and file documents with the Superior Court, the Surrogate's Court and the County Clerk.     
We are committed to doing our part to flatten the curve and help prevent the spread of this virus to keep our community safe while simultaneously serving our clients' legal needs.     
Please contact our firm to speak to an experienced attorney devoted to addressing your concerns during these trying times.    
The information provided on this website does not, and is not intended to, constitute legal advice.  All information, content, and materials available on this site are for general informational purposes only.  Information on this website may not constitute the most up-to-date legal or other information.  Readers of this website should contact their attorney to obtain advice with respect to any particular legal matter.  Use of, and access to, this website or any of the links or resources contained within the site do not create an attorney-client relationship between the reader and website authors or the law firm.
To schedule your free estate planning consultation, contact Yuliya V. Tedeschi by email or by phone at 732-349-1212.  Our Toms River law office is conveniently located near the Ocean County Courthouse.